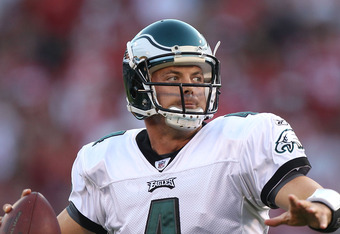 1(1). Pittsburgh Steelers
(4-1)
- The only way I could drop this team from their perch atop the rankings would be if James Harrison actually retired after being fined 75k for an illegal hit. Big Ben's first start back resulted in three touchdowns; this team can beat you in so many ways.
2(3). New York Jets (5-1)
- People keep talking about the fourth-down pass interference call that pretty much handed the Jets a victory in Denver, but what about all the calls that went the other way during the game? It can be argued that the Jets had to beat the Broncos and the refs and they did just that.
3(5). New England Patriots (4-1)
- The Ravens may be a better overall football team, but New England's advantage with Tom Brady at quarterback is unmistakable. Jets-Patriots on a Monday night in early December is going to be one important game.
4(2). Baltimore Ravens (4-2)
- Losing to the Patriots on the road is nothing to panic over; a date with the Bills this week should help get Baltimore back on the winning track.
5(6). Indianapolis Colts (4-2)
- The Colts head into their bye with questions looming about the injury status of Dallas Clark, who could require surgery on his hand and miss the rest of the season. Losing Clark would be a blow, especially to a team already without Austin Collie, but I think Peyton Manning will be just fine with Reggie Wayne, Pierce Garcon and the forgotten-but-talented Anthony Gonzalez still at his disposal.
6(4). Atlanta Falcons (4-2)
- Their overtime win over the Saints in Week 3 keeps them ahead of Drew Brees and company for now but their defensive inconsistencies are worrisome. They've kept the bad teams in check, allowing 40 points against Pittsburgh (sans Roethlisberger), Arizona, San Francisco and Cleveland, but allowed 55 to New Orleans and Philadelphia. They draw the inconsistent Bengals before the bye; I think the defense will show up.
7(7). New Orleans Saints (4-2)
- The Saints routed the Bucs on Sunday and the re-emergence of Robert Meachem, who started slow thanks to injury, is helping mask the absences of Reggie Bush and Pierre Thomas. That and Chris Ivory averaging over 10 yards per carry.
8(10). New York Giants (4-2)
- Many may look at the score and think the Giants played poorly in winning just 28-20 over Detroit. But the Lions did everything in their power to keep Hakeem Nicks under wraps (3 catches, 8 yards) and generally lose close games. Giants fans should love the opportunity to end the Cowboys' season on Monday night. On a side note, Brandon Jacobs is all of a sudden a good soldier? Really?
9(14). Philadelphia Eagles (4-2)
- The Eagles looked good at home beating up the Falcons, but DeSean Jackson's injury will rob them of one of their biggest playmakers this week. If Kevin Kolb can stay upright against Tennessee this week, their secondary is beatable even without Jackson.
10(13).

Miami Dolphins (3-2)
- One's of the league's best-coached teams, Miami marched into Lambeau and beat the Packers in an overtime thriller but host the Steelers this week. A victory would shoot them a few spots up the rankings, but expect them to be just outside the top 10 after next week.
11(15). Tennessee Titans (4-2)
- The Titans rolled up a big early lead on Jacksonville and they did it without a huge day from Chris Johnson, who padded his stats with the game out of reach. The Titans will need to keep the pressure up (1st in the NFL in sacks) on Kevin Kolb and prevent him from throwing down the field, as a dinking-and-dunking Kolb gives the Titans a fighting shot.
12(16). Houston Texans (4-2)
- What a comeback by the Texans, scoring twice in the final 3:30 to pull out a huge victory against the Chiefs to remain tied with the Colts and Titans atop the AFC South. They get Indy in two weeks out of their bye; could the extra week of preparation help this team finally sweep the Colts?
13(8). Chicago Bears (4-2)
- When you lose to the Seahawks, you deserve a hefty fall. The Bears couldn't protect Jay Cutler and if the same thing happens this week against Washington, expect a 4-3 record and another drop down the rankings.
14(9). Green Bay Packers (3-3)
- The Pack lost a heartbreaker at home, but the reality is that Green Bay is going to lose to balanced teams that can shut down their one-dimensional offense. They get the Vikings, Jets and Cowboys before their bye, all teams that can really disrupt an opposing passing game. A 3-6 record after nine weeks is definitely possible for this snake-bitten squad.
15(11). Washington Redskins (3-3)
- Did I say that Ryan Torain was no Clinton Portis last week? Boy do I look wrong; the supposedly-slow Torain was able to turn the corner on the Indy defense and once he's in the secondary, he's tough to bring down. He won't find the same running room against Chicago's front seven but if the Redskins defenses forces Cutler into turnovers, he won't need it.
16(12). Kansas City Chiefs (3-2)
- The Chiefs had the game in hand against a good Texans team and let it slip away. Dwayne Bowe finally woke up with a huge game against a terrible secondary, but if this team can't finish games then they are nothing more than an 8-or-9-win football team. Luckily for them the AFC West is so bad that they might win by default.
17 (NR). Minnesota Vikings (2-3)
- It's a lot to say they saved their season against Dallas considering the NFC North may be taken with 9 wins. The Bears' inconsistency should give this team hope, as should Sidney Rice's impending return (potentially in early November). Even if Rice can't return until later in the season having him, Randy Moss and Percy Harvin should make things easier on Brett Favre, as long as his elbow holds up and he keeps his camera phone out of his pants.



18 (NR). Seattle Seahawks (3-2)

- No, I don't think the Seahawks are very good. But adding Marshawn Lynch might give this offense enough firepower to stay atop the NFC West, especially with their defense playing like it is. Watch out for the Seahawks?


19 (NR). Tampa Bay Buccaneers (3-2)

- They just got blown out by the Saints this weekend two weeks after getting blown out by the Steelers. They're nowhere near good enough to stay with a decent team, but they have enough young talent to win the games they have against Cincinnati, Cleveland and Carolina. With four of their next five against St. Louis, Arizona, Carolina and San Francisco, 7-3 is highly unlikely yet within the realm of possibility.


20 (NR). Cincinnati Bengals (2-3)

- Another team that isn't very good, but definitely has some potential. If Carson Palmer ever decides to return to the time when he was a perennial Pro Bowler this team could sniff the postseason. But that looks less and less likely with every passing week.


Don't expect me to go past 20...nobody wants to see that.